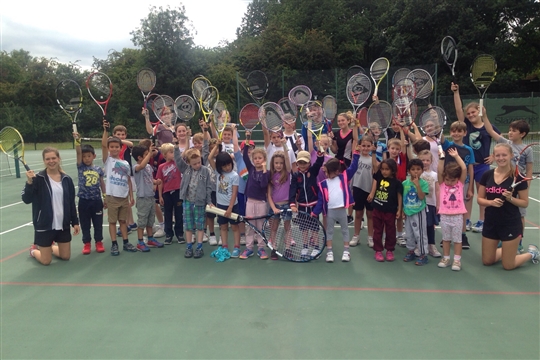 Holiday Camp (May)
---
---
Recommended for ages 4 and over.
Skill level: Beginner
Coach: Chris Martin
At RLTSC, in addition to a term time tennis school, we run very popular holiday camps with full day and half day options.
Children are able to choose squash, netball, football or extra tennis activities after a morning of structured tennis.
Book on now to avoid disappointment!
All lead coaches are fully qualified, DBS checked and first aid trained.
All junior coaches are members of the club and have attended a 'tennis leaders' course.
Any member of staff 16 years or older are DBS checked.
A member discount of 5.0% and a sibling discount of 5.0% are available
Recent Posts
Archives
Categories