Whatever your age and whatever your level we have something for you!
We offer an extensive range of individual and group coaching for all standards and ages, from beginners to Performance level by our LTA accredited coaches
Dress code: You must wear appropriate tennis clothing and non-marking tennis shoes. Coloured shorts and tracksuits are allowed, football shirts and surfer shorts are not. We sell RLTSC club kit from our webshop.
Not sure which age group? Use this Age-Group-Calculator

If any parents would like to consider being a volunteer, please contact the club office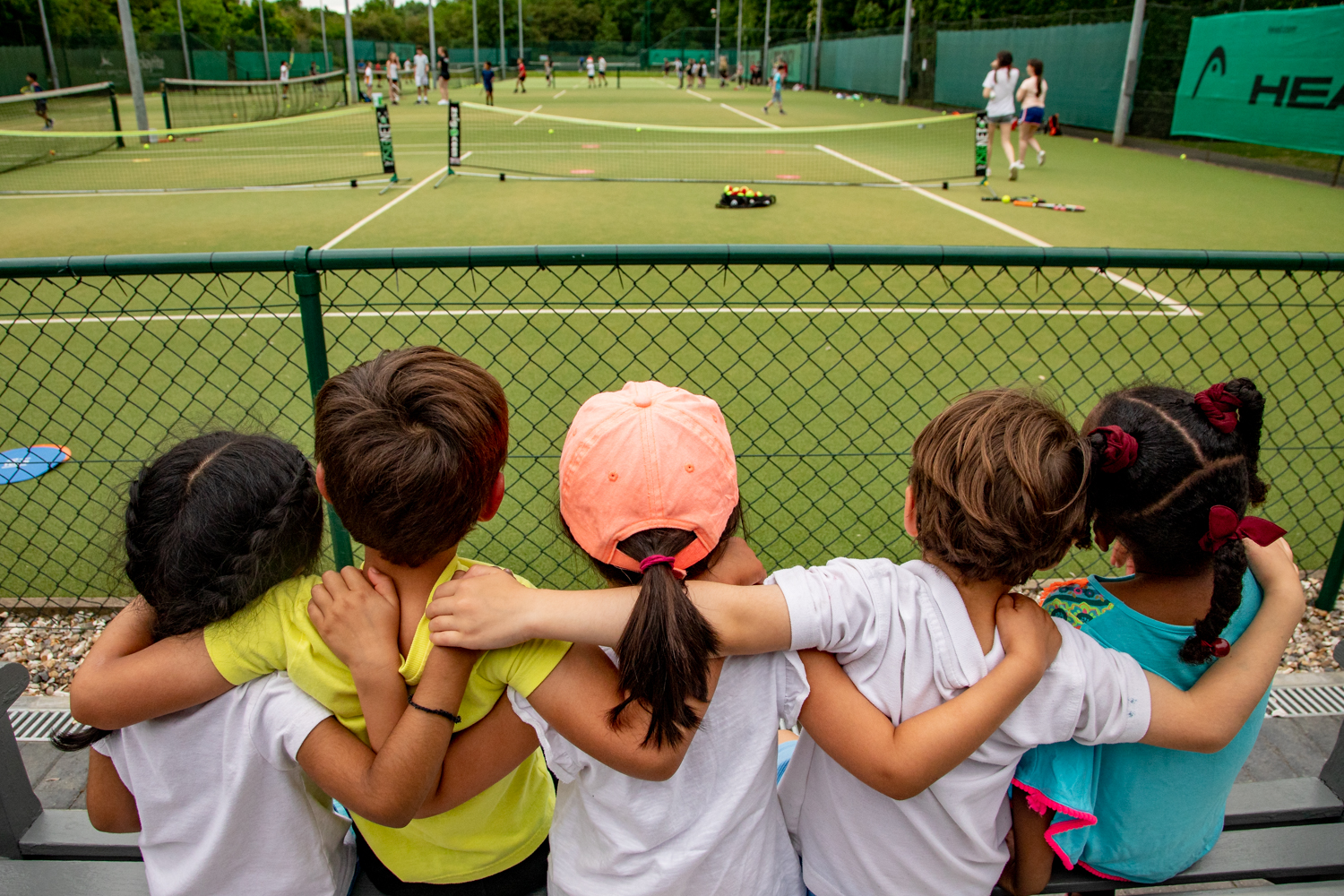 Term Time Tennis Groups
From tots to teens. Our tailored approach enables all players to develop vital skills and techniques from any age. Our rewards-based coaching techniques ensure players of all ages and ability enjoy the game and progress at a speed that suits them. To book a session click here
Junior Tennis Performance Programme
Radlett Junior Tennis Performance  drives performance junior players to reach the professional tour or to gain scholarships to American or British universities. Coaches develop individual tailored training programmes based on the needs of each athlete, including one-to-one and group sessions focussing on skills and technique, strength and conditioning training and nutrition. All players are supported by their coaches at every tournament. Opportunity to attend our two-week training camp in Madrid in the summer. Contact the head coaches for more information.
Holiday Camps
We offer a fantastic holiday camp throughout the year, run by fully licensed and DBS checked coaches. With a mixture of tennis drills, improving skills and technique and multisports our camps are the place to be through the holiday period! Camps are suitable for children of all abilities, and ages 8u, 10u and 11+ and costs from £25 for half day. Discounts and early/late sessions available.
BOOK HERE places limited!
Friday Junior Social Tennis
Mini Social (ages 4-10) – Friday afternoons 4pm – 5pm. Facilitated by a coach and split across age groups.
Junior / Teen Social (aged 11+) – Friday evenings 5pm – 6pm. Facilitated by a coach and split across age groups
Team Tennis – Juniors
Hertfordshire National League – Summer 2022
We have a number of sessions running for Radlett Juniors, a mixture of coaching, practice, friendly and competitive matches, social play and team matches against other clubs.  Julian Craxton runs the Sunday groups, assisted by professional Rui Soares, ex-professional Jago Nardelli and Middlesex squash coach Pat O'Keeffe.  Other sessions are run by Jillian Lilico, former Commonwealth Games participant and Lee Rossiter, Middlesex County Champion. All coaches are qualified England Squash Coaches, with First Aid, Safeguarding and DBS checks.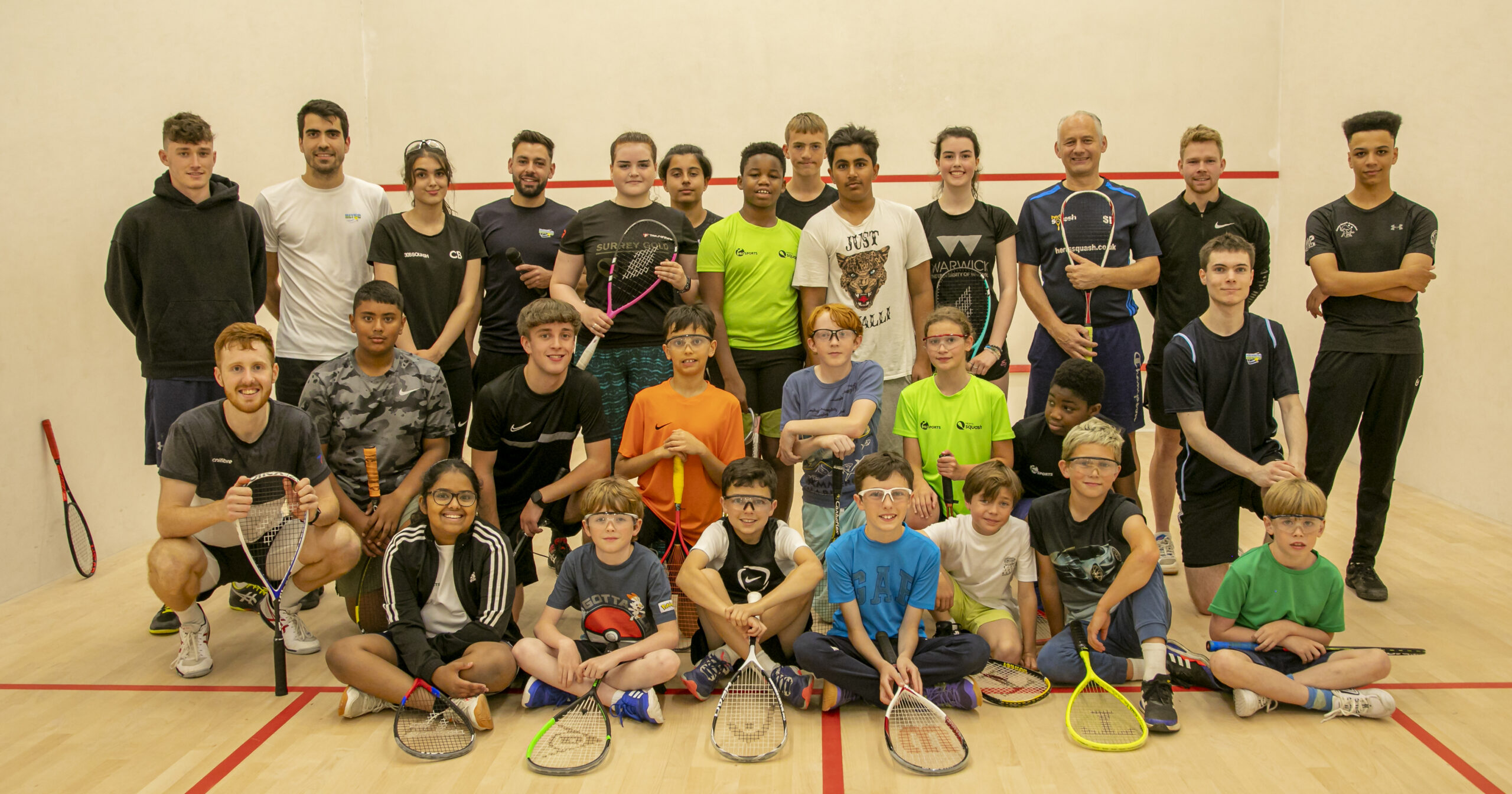 How we squash with the juniors
Squash Sessions
Friday 17:15 – 18:45. Junior Squash Social. Supervised by Jillian Lilico

Sunday 10:00 -11:00 Mini Squash (4-6yrs). Coaches Jillian Lilico and Mhairi Dougal.  

Sunday 14:30-15:30 Under 12/Beginner

Sunday 15:45-17:00 Under 19/Intermediate-Advanced
Bookings to be made on the website under Events.
£20 community membership available to non-members to enable bookings – Click Here
Sessions typically involve a mixture of coaching, practice and group mini-league matches. There is an internal Junior Squash Ladder to add a friendly but competitive element to the games!
Over the years the club has been very successful in helping players of all levels of commitment and ambition to reach their potential, from those juniors who just want to have some fun through to those who have gone on to be top club, county and even professional players.
For Sunday afternoon Junior Squash, please contact Julian on 07711 748557 or contact the RLTSC Office.
We can run individual or additional group sessions – please contact the coaches directly.
Latest Radlett Junior Squash Ladder 
Herts Junior Rankings November 2022
Sunday Junior Squash Calendar 2022-23
Charity Graded Tournament
Charity Graded Tournaments held throughout the year, with up to 60 players taking part from around the region, these events have raised around £10,000, currently supporting Cardiac Risk in the Young.
Half Term & Holidays
Half-term and holiday courses take place regularly with all standards welcome.
Junior Teams
The club runs several Junior Teams that compete against other clubs in the Herts U11, U13 and U19 Leagues and all juniors are encouraged to take part.
Radlett often host the Junior Herts County Closed and all juniors are encouraged and given the opportunity to get involved in county squash. County rankings can be found here Herts and Chiltern Rankings.

Radlett Lawn Tennis & Squash Club
425 Watling Street
Radlett, Hertfordshire  WD7 7JG
01923 854 523
Registered Charity No. 1117605