Tennis
Chair: Alison Argyle
We welcome players of all abilities and have a very wide range of members and there are plenty of opportunities at every level. Organised tennis activities at Radlett cater for all ages and standard of tennis; from Mini-Tennis, active junior and social tennis to all sections competing in local and county competitions.
Radlett enjoys having 11 courts – six all weather artificial grass and five hard courts. The six artificial grass courts have floodlights which are available until 10:30pm each night and two of the hard courts have floodlights which are available until 9pm each night.
Please use the contact form for enquiries or call our Head Coaches Chris Martin and Laura Collins: 01923 940106
OUR PROGRAM FOR MEMBERS IS VERY ACTIVE WITH:
Adult Social Tennis Sessions
Internal Adult Box Leagues
Inter-club Team Tennis
Individual and Group Coaching Sessions
Junior Tennis School and Performance Squads
Junior Social on Friday evenings
Junior Holiday Tennis and Multisport Camps
Full time Performance Academy
Annual closed Junior, Adult and Veterans Tournament
Annual LTA sanctioned Grade 3 Open Tournament and Grade 4/5 one day tournaments
Tennis Coaching Team
01923 940106
coaching@rltsc.co.uk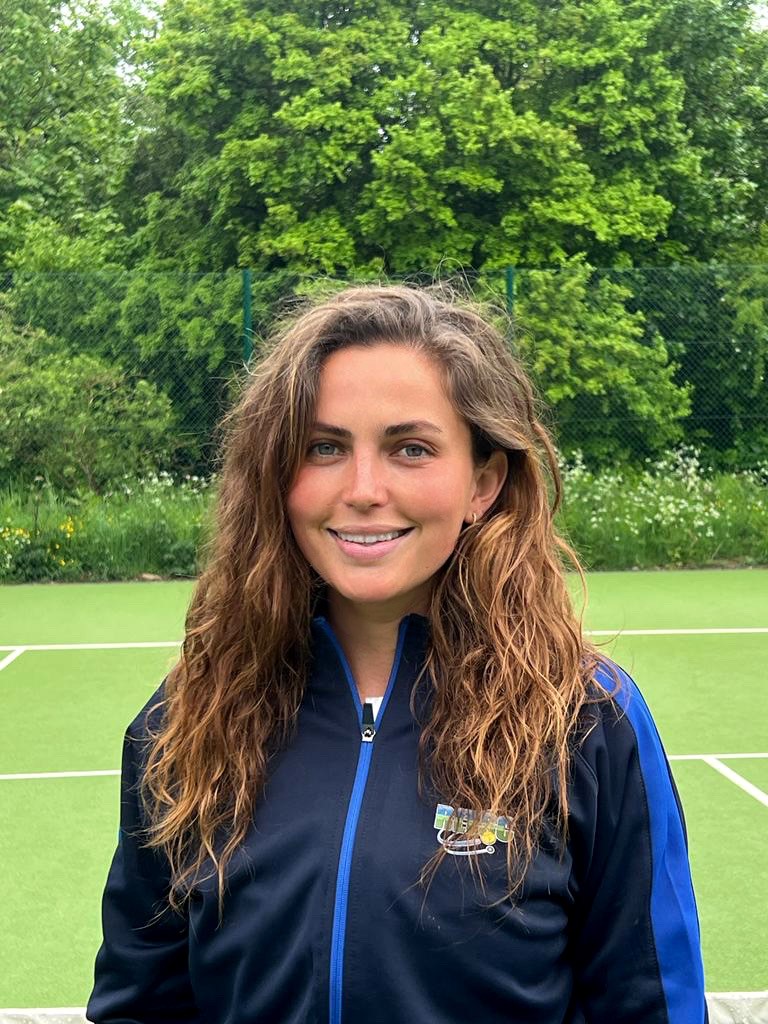 HEAD TENNIS COACH
Laura Collins
Laura is the joint Head Coach at Radlett and oversees an extremely strong Junior and Adult programme. Laura has represented Hertfordshire at Junior and adult level and has competed in the ITF Junior and Womens circuit. She has worked with juniors achieving WTA and ITF junior rankings and top ranking national juniors in the country.  Laura is a Senior LTA LEVEL 4 coach and Also ITF performance coach accredited. Laura has developed her coaching philosophy over the years which enables her to help players of all ages, levels and abilities to a strong playing standard.
Qualification
LTA Senior Club Coach
Achievements
Successfully organised tournaments abroad for the club's best juniors.
Travelled with an ITF junior in 2018, who achieved world ranking points.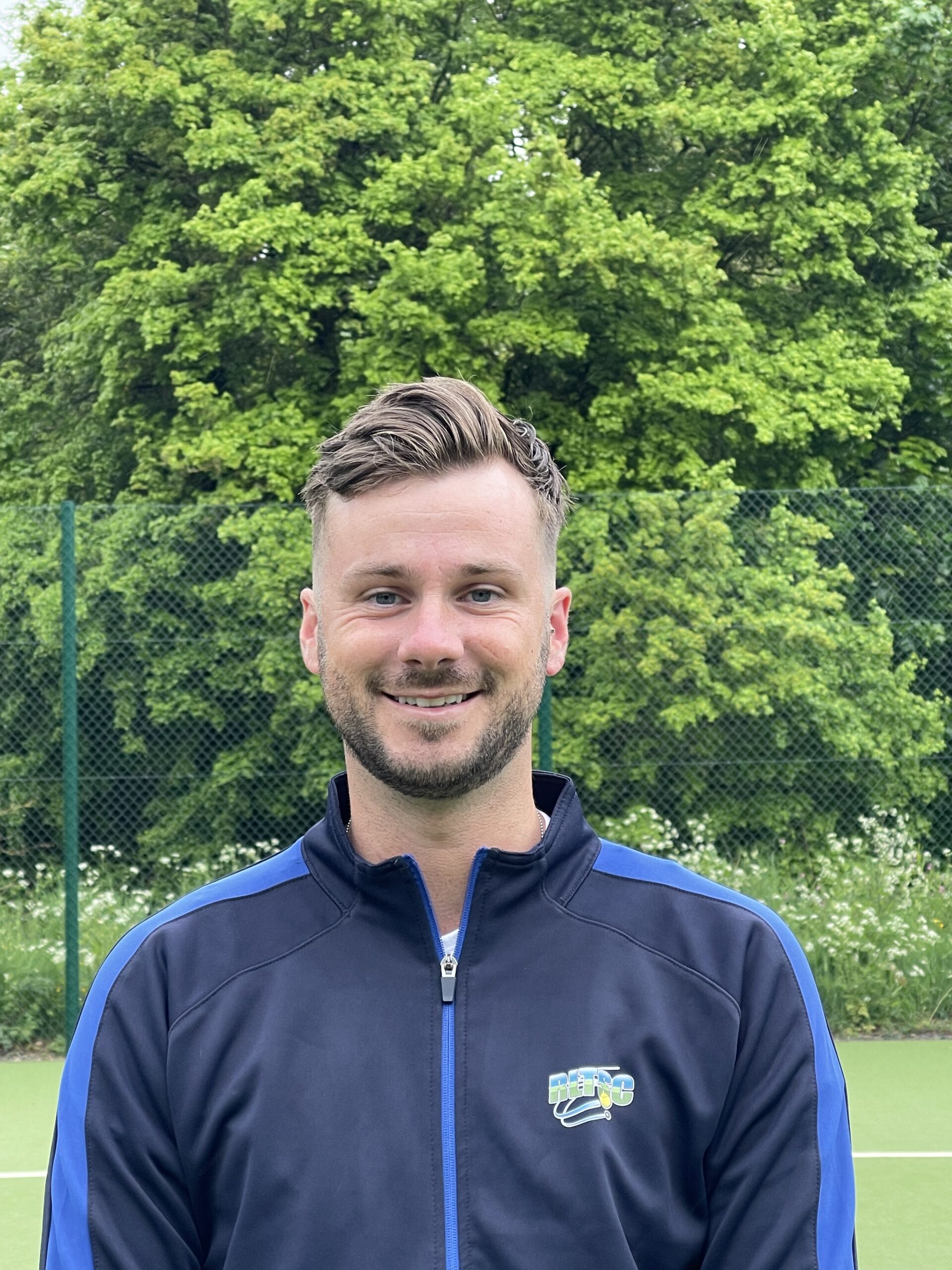 HEAD TENNIS COACH
Chris Martin
Chris is the joint Head Coach at Radlett and oversees an extremely strong programme. Chris represented Hertfordshire through the junior levels and competed in National Events.
He has worked alongside some of the leading coaches in the country improving his knowledge base and has also coached some of the top ranked players in the country ranging from under 10 all the way through to adult level.  Chris has developed his coaching philosophy over the years which enables him to help players of all ages, levels and abilities to a strong playing standard.
Qualification
LTA Senior Club Coach and RPT National Pro
Achievements
Coached several players to ITF level while helping them achieve their junior world rankings.
Captain of 14&U County Cup National Finals Winner in 2018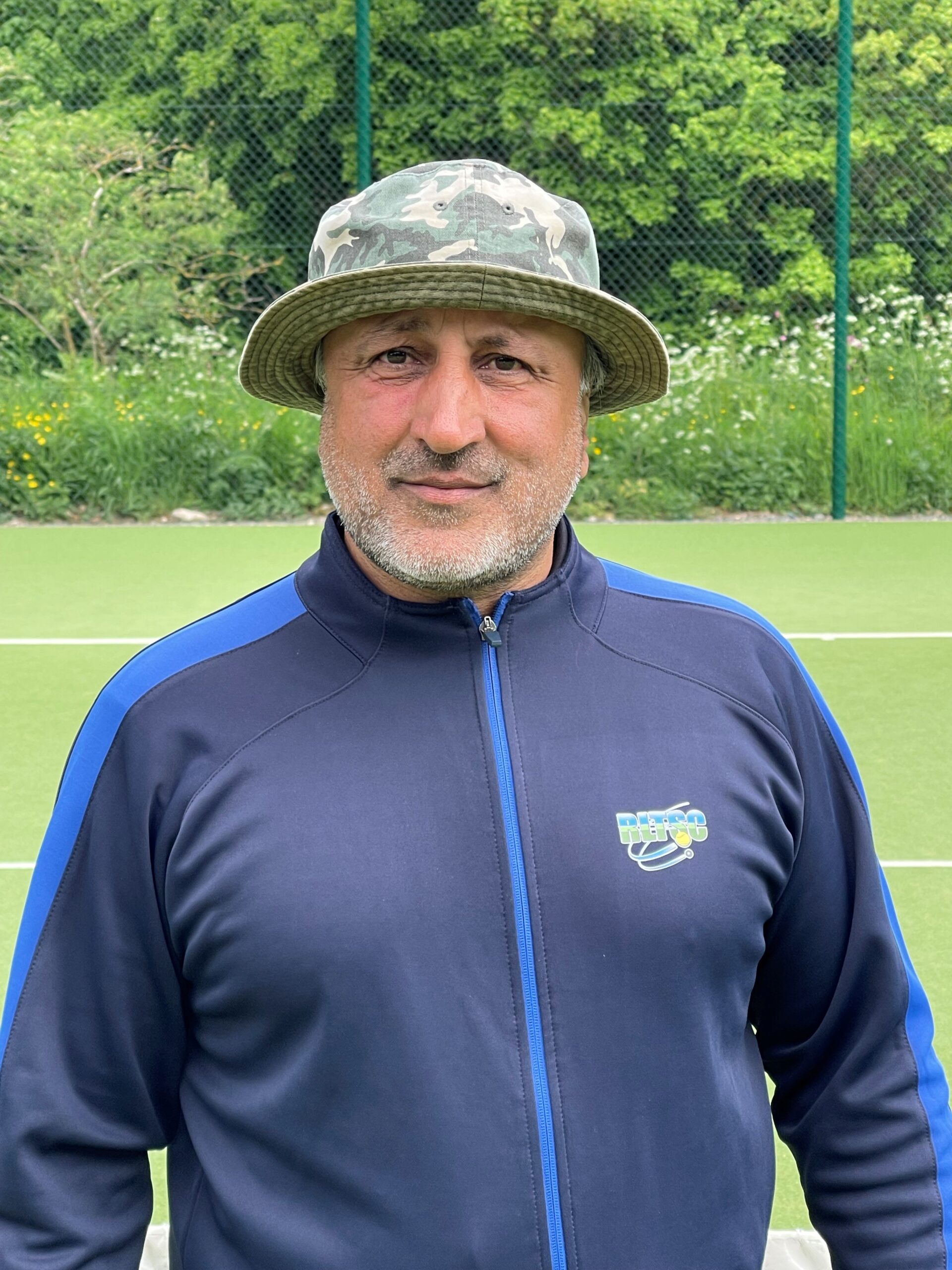 Gurinder Chhina
G has represented Herts at every age group and has represented his country as a junior. He has built a tennis programme at Radlett and has been coaching here since 2001. G has a fantastic eye for technique and can coach players of any standard. He also competed in international and national events as well as world championships.
Qualification
RPT National Master Pro
Achievements
In 2002 World Championships, only British player in 2nd round of 035's
Coached two W.T.A. players, including a junior grand slam champion every junior event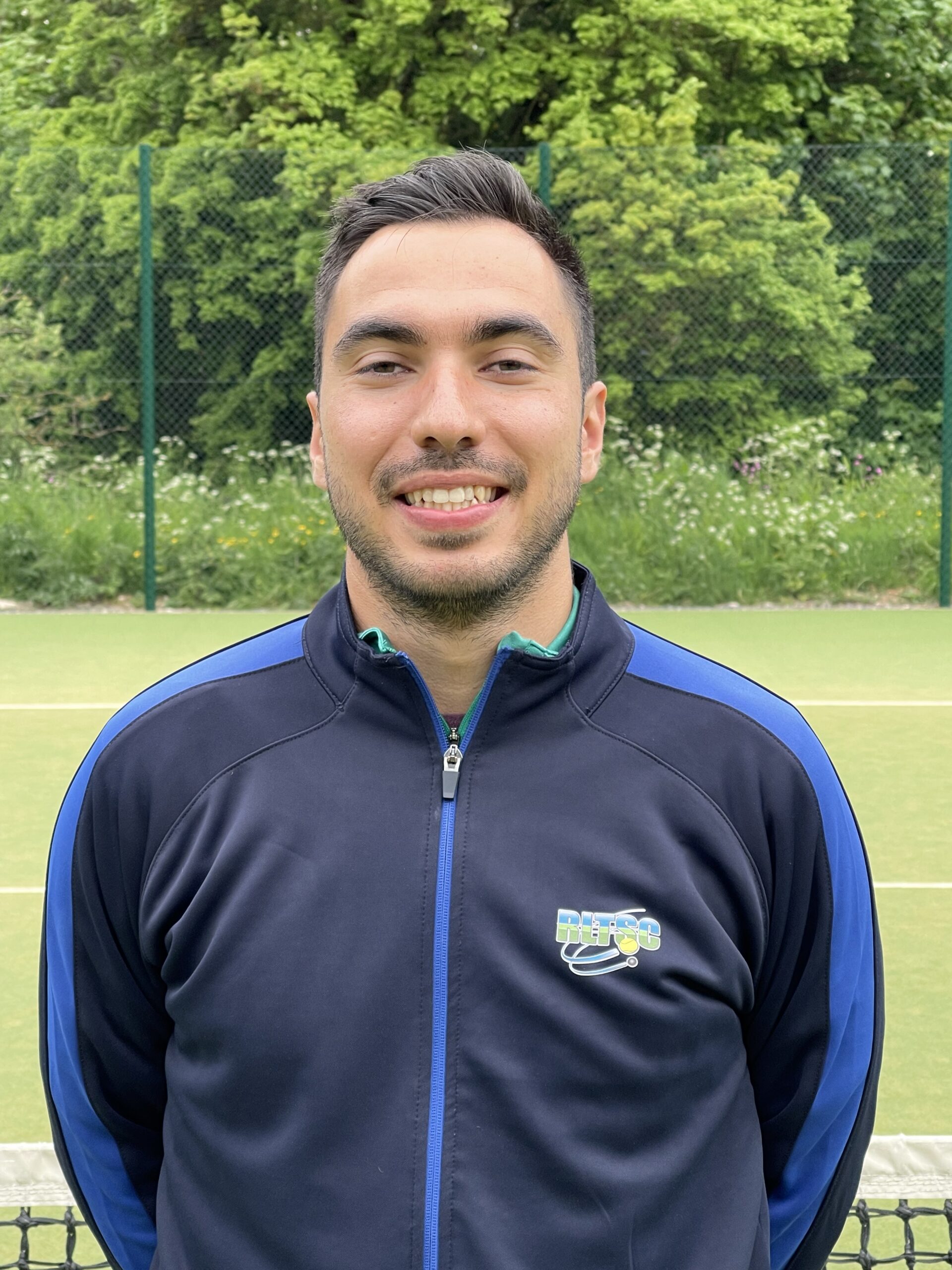 Gonzalo Saez
Gonzalo is our full-time performance coach. As a player, he was based in Madrid and competed amongst the top-10 players in the region. Gonzalo competed in the US as a student-athlete between 2012-2016 at Hunter College, where he won the conference title on 2015 and 2016 as well as the MVP award. After graduating, he was a high-performance coach at Two Worlds Madrid Academy and worked with Junior ITF players as well as professionals until he decided to continue his career in London.
Qualification
RFET Level 2 & LTA Level 4 Coach
Achievements
CUNYAC conference champion 2015 & 2016
Coached ITF players and travelled to multiple countries with them for tournaments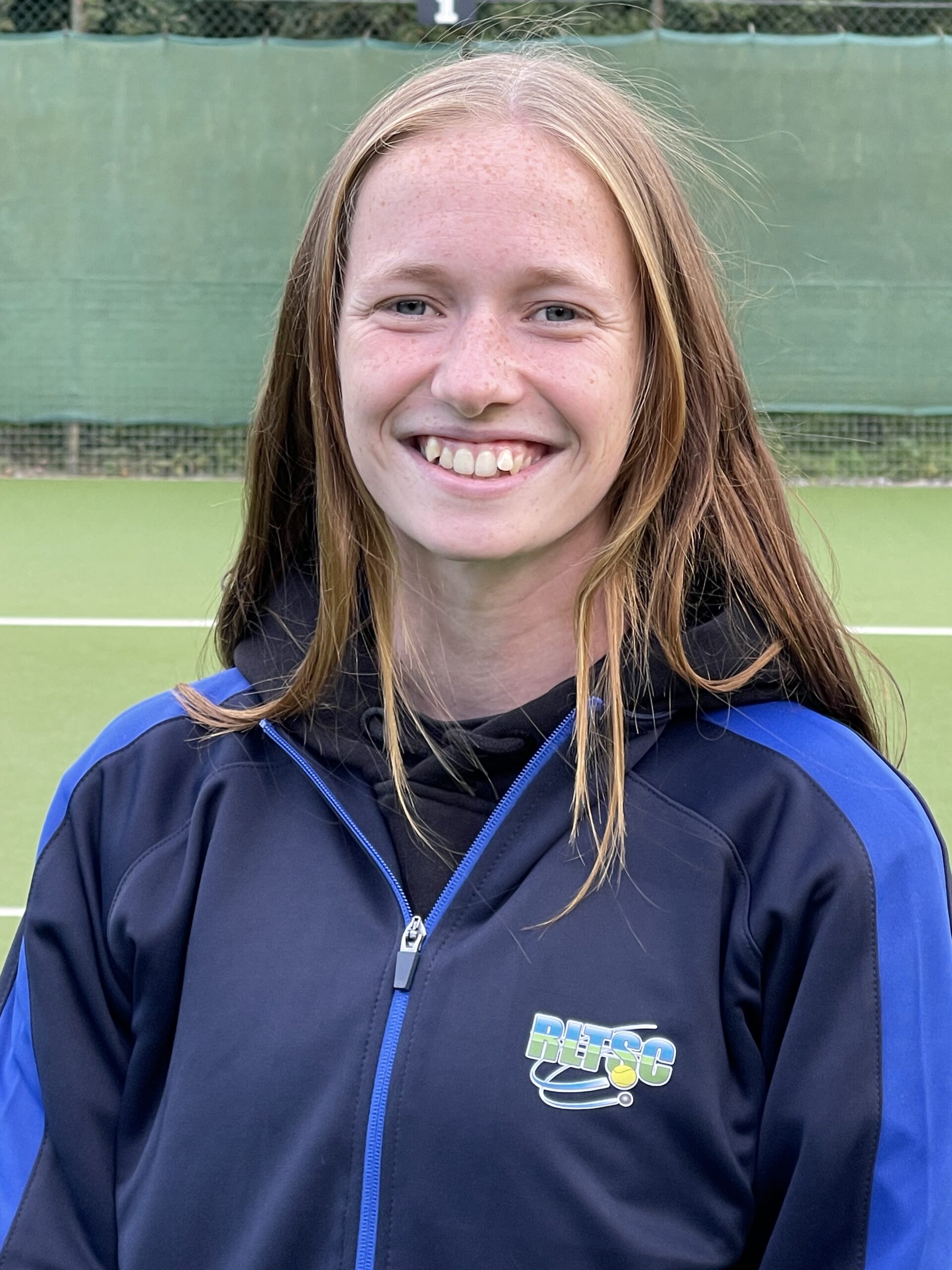 Laura Taylor
Laura competed in LTA tournaments as a junior and began developing her coaching as a Tennis Leader at the age of 14.  She has vast experience in coaching mini players, from their first time playing, to representing their club in matches and beyond.
She is passionate about creating a space where females of all ages can enjoy and progress in sport.
Qualification
LTA Level 3 Coach
Achievements
Represented RLTSC and her schools in matches from a young age.
Continues to represent her club as an adult.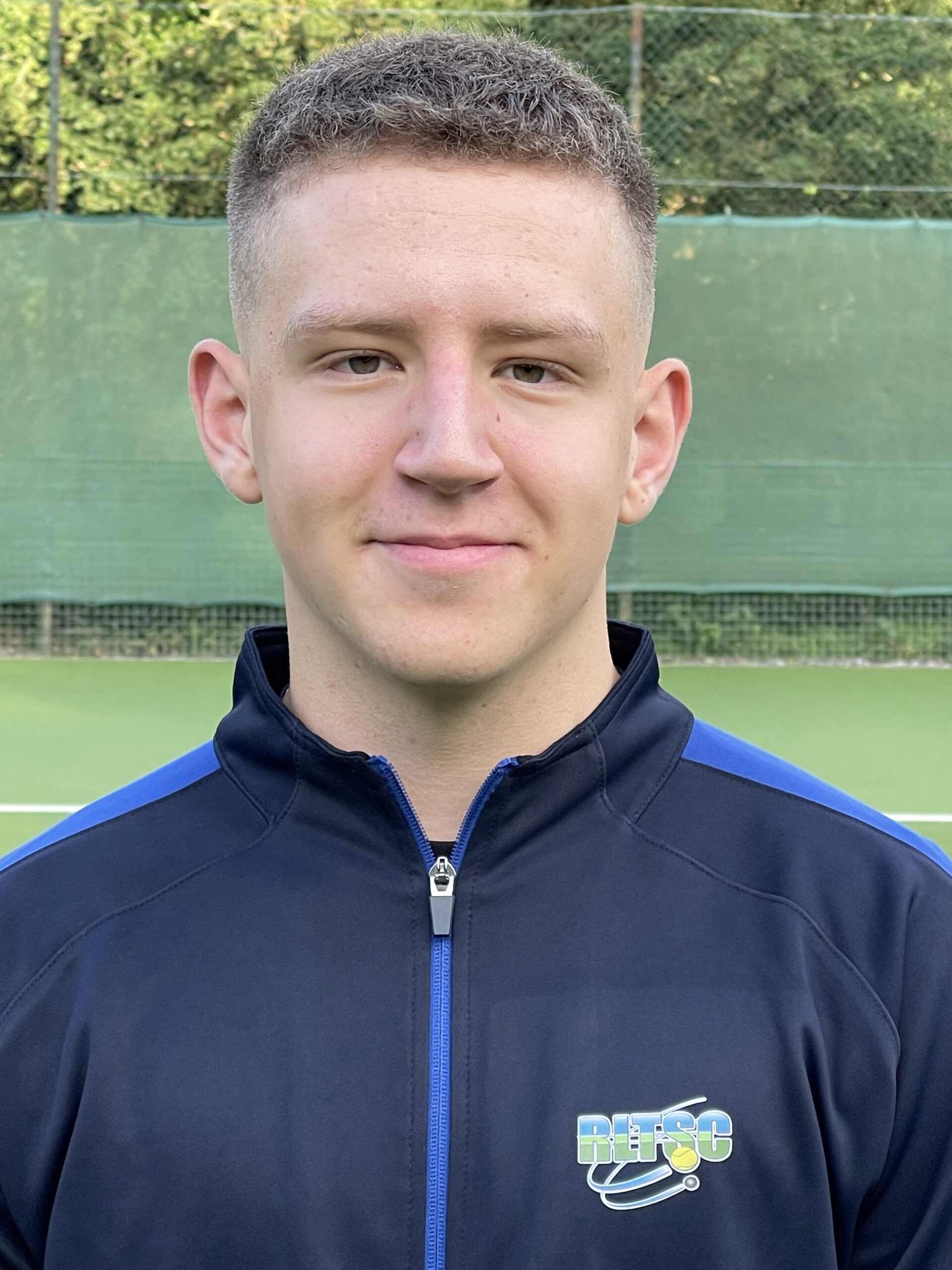 lEwis King
Lewis has joined the coaching team full time after completing the apprenticeship programme at the club; the abilities and skills that he has developed have led to him heading up our 14U performance programme.  His vast experience as a player has translated into his coaching whereby, he is able to get the best out of his players and has a great eye for technique.
Qualification
LTA Level 3 Coach
Achievements
Recently passed his LTA Level 3
Assistant Captain of Hertfordshire 14U Boys county team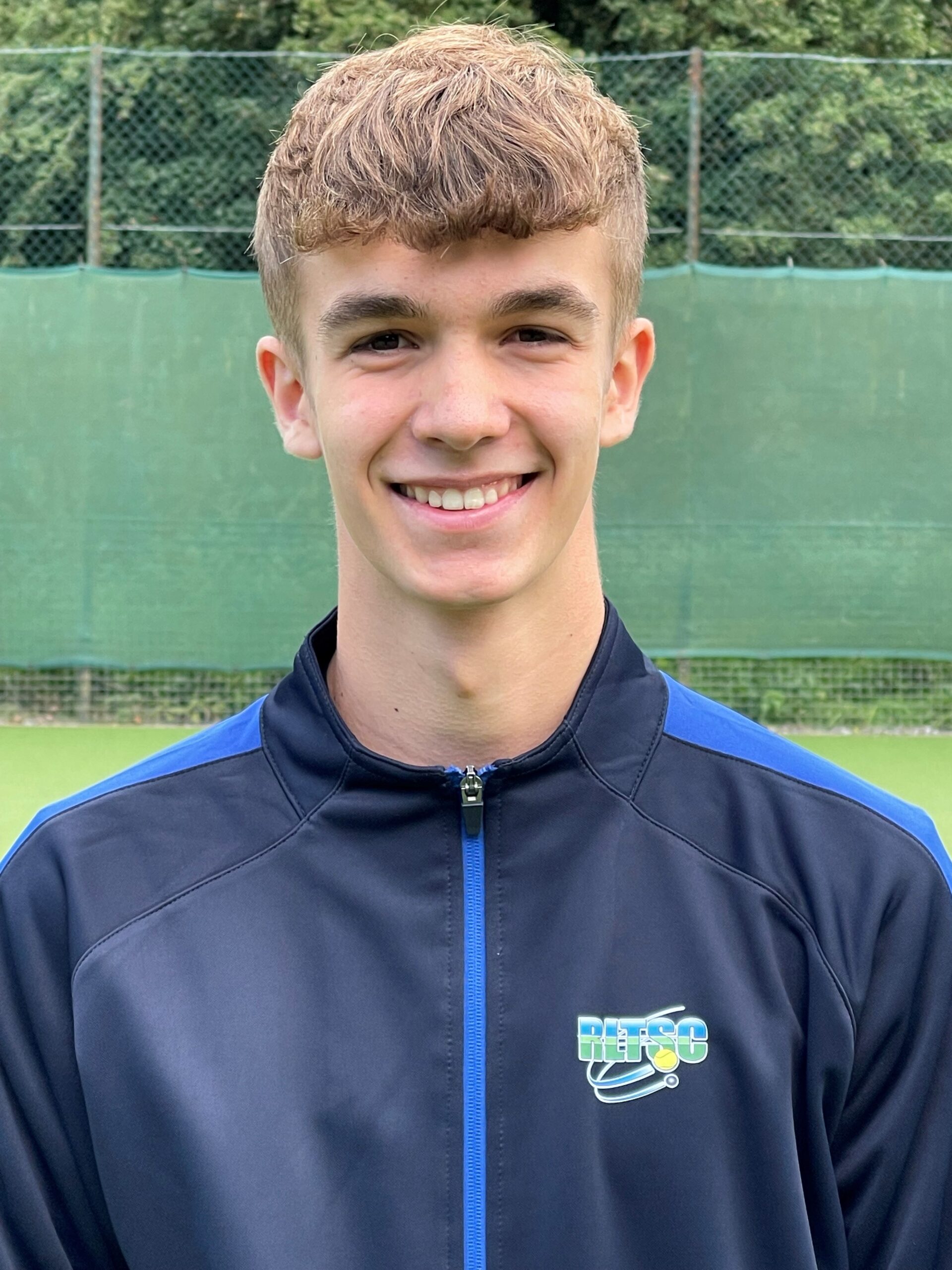 Matt Sands
Matt is our apprentice coach at the club, having joined in September 2021 he has already completed his LTA Level 2 coaching award and is well on his way to becoming an incredible coach.  Starting here as a performance junior in our programme, Matt decided that he wanted to persue a career in coaching and has so far gone from strength to strength very quickly becoming a core part of our coaching team.
Qualification

LTA Level 2 Coach
Achievements
Recently passed his LTA Level 2
Represented Hertfordshire LTA as a junior
Singles and Mixed Doubles Box Leagues
The leagues will comprise 5 or 6 players/pairings.
Leagues run for a period of 4/5 weeks. At the end of the round, players/pairings will be promoted/relegated based on their placing in the group. The bottom two will be relegated and the top two will be promoted.
The leagues will commence when the leagues are emailed out and published on the MyCourts booking system.
To join the leagues or find out more information email coaching@rltsc.co.uk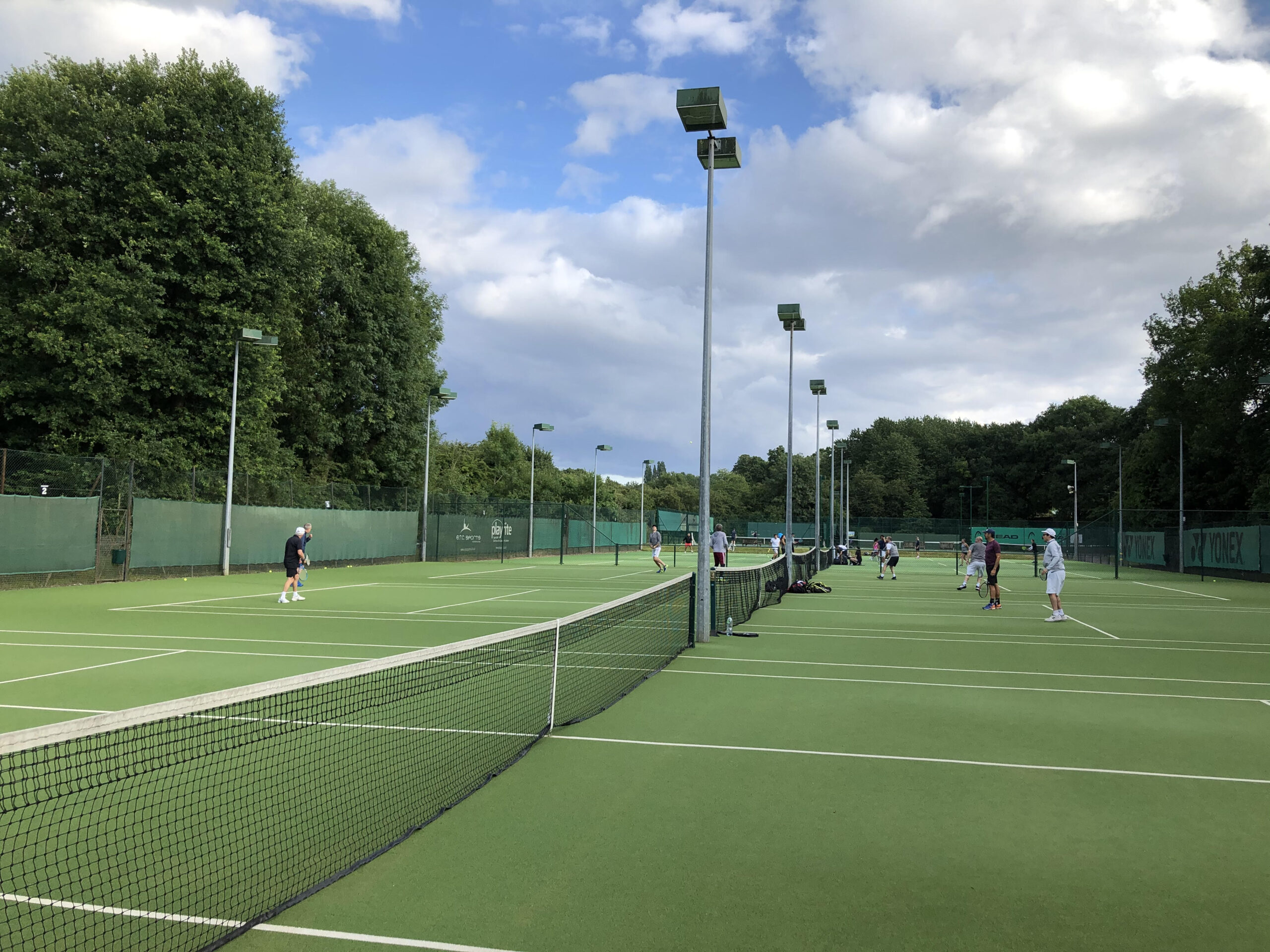 We are happy to answer any questions you might have – just be in touch!

Radlett Lawn Tennis & Squash Club
425 Watling Street
Radlett, Hertfordshire  WD7 7JG
01923 854 523
Registered Charity No. 1117605